Where To Buy, Sell and Exchange LSK
The aim of this article is to provide an overview about how to buy Lisk (LSK) and where to do so.
Today, 25th October 2018, Lisk ranks 29 on the Top Cryptocurrency List, with a total market capitalization of over $324 million. 
It is traded on over 20 exchanges, with a 24h volume of $6 million. It's not possible to estimate if this is real or fake volume.
Where can I buy Lisk?
Buying Lisk is very easy – it is possible to purchase LSK with different currencies and in different places.
There are two main ways to purchase LSK:
With FIAT currency: exchanging USD, EUR o GBP directly with LSK
Using other cryptocurrencies: exchanging BTC, ETH with LSK.
While there are a few exchanges offering the first option, such as CoinRoom and ExRates, it is still limited. In fact, most of trading around LSK takes place using other cryptocurrencies – totalling more than 85% of the daily volumes.
Asserted which type of currency we wish to use to buy our LKS, we must then decide where to do so. This step usually takes place using an exchange.
The role of exchanges is, in fact, to facilitate the purchase and trade of cryptocurrencies. They work as a market, aggregating buyers and sellers.
The choice of the exchange must be based on two different evaluations. The first one regarding their trustfulness and security and the second one more pragmatic, based on the volume of transfers of the cryptocurrency of our choice. In fact, volume is an important indicator for traders. An exchange with high volume tells us that there's always people willing to sell the crypto we want to buy or the opposite – there's always people ready to buy the crypto we want to sell. We do not want to trade on an exchange that takes long periods of time to fulfil our orders.
Taking into account these criteria, let's find out the top 3 exchanges by volume where to buy Lisk!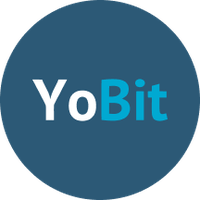 It is possible to buy LSK on YoBit, that accounts for the absolute majority of the daily trading – more than 42%, totalling $2.7million.  This exchange has a ton of negative reviews.

LSK is the forth most traded cryptocurrency on the platform – after BitcoinCash, Dash and ZCash – that moves $32 million daily, not much for an exchange especially if we compare it with the $760 million moved by Binance.
The exchange also offers the possibility of depositing US dollars – but does not offer a LSK/USD pair.
If you are already registered on this exchange then purchasing LSK will be very easy, but if you are not, we do not advice you to open a new account on YoBit, as the exchange does not offer many cryptocurrencies and we are not very familiar with their level of security. In addition, the exchange mainly operates in China and Russia, making it possibly vulnerable to political restriction – as it already happened in the past. 
Binance accounts for 13% of the daily volume of LSK, meaning there's a lot of people trading it on the exchange. The platform has been active for more than a year, becoming de-facto one of the exchange with most people registered. In addition, Binance has never been seriously compromised, offering an important guarantee in terms of security.
All you need to do in order to be able to buy LSK is opening an account. The process of registering on Binance is straightforward, as if you were to open a new account on a normal website.
There's only a limitation, since Binance does not (yet) accept FIAT currencies, it is only possible to purchase LSK via BTC or ETH, meaning that users must have already purchased these cryptocurrencies elsewhere.
However, this limitation is not really as such, since the overall majority of our users or those interested in purchasing LSK are already familiar with cryptocurrencies and already own some of them.
We definitely recommend to check Binance out, it is very intuitive and user friendly!
Third spot for HitBTC that, however, moves much less than the other 2 exchanges – just a bit shy of $700.000.
The registration process on HitBTC is very easy as well and in overall moves more than $250 million daily.
The exchange only allows LSK to be purchased with other cryptocurrencies, such as BTC or ETH, since FIAT/LSK trading pairs are not available yet. Even if it has some positive feedback, this exchange has also some negative reviews.
Nonetheless, it's definitely on the top 3 of exchanges by volume where to buy LSK.
Another good exchange where you can buy LSK is Bittrex. Here it is a Beginner's Guide.
If you are new in crypto and don't know where to start, an instant exchange that supports Lisk is Changelly.
If you live in Japan you could have a look at bitFlyer and Coincheck (pay attention: in January hackers stole $500 million in digital tokens), while if you are in Poland BitBay is a good solution.
Coming soon…
Even if nowadays most of the LSK trades take place on centralised exchanges, the future will look much different. First of all, new types of exchanges will be developed, based on a decentralised architecture (DEX), and secondly, many of the wallets currently developed by the Lisk Foundation will offer the possibility of purchasing Lisk directly in-app, making it a much simpler process. As a result, there will be many more places where users can buy or sell their Lisk.
Once you buy your Lisk, make sure you store it correctly, following the best security guidelines.
Check out our previous article regarding the best places to store Lisk! 
———————————————-
Lisk Magazine is a project supported by Lisk Italian Group.
Support our work, vote for Lisk Magazine.